LifeForce: The Inner Workout
Have you ever noticed that you respond differently to life's challenges when you feel wholeness and wellbeing? For our world to change, we need to change, and to change we need the highest level of wellbeing possible for us at any given time.  Since 2005, Beth Green has been sharing an ever growing series of mind-body-spirit exercises called LifeForce: The Inner Workout. These exercises help us become more balanced, integrated and whole.
Each workout is unique and guided by some inner force that Beth can't explain.
Each offers a combination of sounds, words, movements and breathing that increases our wholeness and our wellbeing.
Each is simple and easy to do.
Each strengthens us physically, energetically, emotionally and spiritually.
Each month, we will offer a new workout. Practice it daily to build up the strength of your body mind and spirit.
LifeForce: We Live Here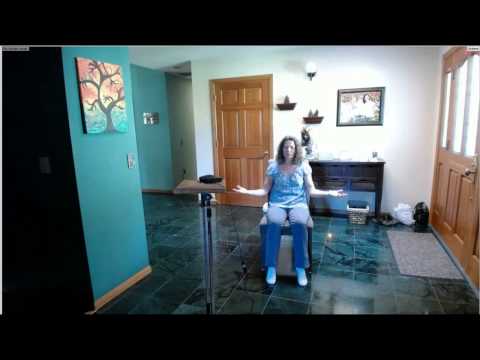 Additional Offerings: Connecting to Divine Energy Through Going Deep: A Practice and A Class
In order to lead a truly spiritual life, we need to be guided by higher consciousness. To support us in this, we have been guided to do practices that help strengthen our spiritual energy and connection to the source. Below is a video that helps us do just that. Called "Connecting to Divine Energy Through Going Deep: the Practice," it's part of Beth's series How to Lead a Guided Life. In just under 15 minutes, we go deeply within ourselves and open the pathway through which Divine energy flows. Make this video part of your daily routine, along with LifeForce. Or, if you haven't the time to do both, alternate practices on different days.
We are also offering a class to help us understand energy practices. You can watch it here: http://www.youtube.com/watch?v=wBUDeRSvSkQ. Also led by Beth, this class helps us develop our sensitivity to energy, and you will see a discussion of many of the elements of the Going Deep: The Practice.
Who Is Beth Green?
Beth Green is an internationally-known spiritual teacher, intuitive counselor, the founder of The Stream Center for The New Spirituality, co-founder of Consciousness Boot Camp and the Center for Healing & Higher Consciousness, and the author of 5 books and 3 music CDs. And starting Tuesday, August 6, Beth will be hosting a weekly radio show called "Inside Out" on VoiceAmerica.com. For more information about Beth, see her personal website or check out The Stream. Also, you may check out her many videos on YouTube at The Stream's ForUnity channel, videos which span a wide range of spiritual topics including a some LifeForce workouts from an earlier time. In addition, you can go to YouTube and specifically search for LifeForce Beth Green, and you'll be treated to a number of archived programs.
And one more free opportunity. Sign up for Beth's newsletter, and you will receive a free copy of her ground-breaking book, Living with Reality, a 688-page work that helps us understand ourselves and evolve as individuals and as a collective. It's full of wisdom and great tools, processes and practices that help us be more well and able to co-create a better world. Click here to sign up, and to receive a free study guide as well.
Contact: bethgreen [at] lifeforceworkout.com.